Class Descriptions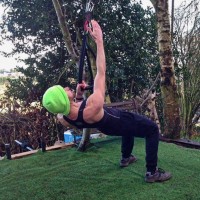 The quick fix to tone and strengthen your body, these 30 minute classes work with the best exercises to raise your metabolism, burn off unwanted body fat and tone and strengthen your entire body. Suitable for all fitness levels.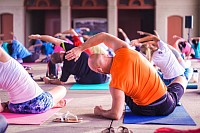 Yoga is known as the seat for the mind, when we enter into different poses the body releases stress and tension, which in turn calms the mind to help keep you feeling calm and relaxed.

Yang yoga is an active class that strengthens and tones muscles while circulating blood flow. For the first 30-40minutes, the session will be set at a moderate to fast flow holding a variety of poses. This aims to get your body and mind engaged, using Vinyasa flow for strength, flexibility, mobility and balance. Towards the end of the session we will work with uplifting breath work and mindfulness exercises.

Yin Yoga is a restorative and relaxing practice, with the primary focus on loosening connective tissue, ligaments & tendons . Towards the end of the class we will work with pranayama breathing exercises and conclude with meditation to calm your mind.

A combination of yin and yang to rebalance your energies. The session begins with joint unlocking exercises followed by sun salutes or Vinyasa (Yang flow). In the second half of the class, we work with stabilising the body and relaxing Yin poses. 

Personal Training for Fitness and Yoga
Fitness Programme
One to one personal training is offered to accommodate all your fitness needs. This can include strength based exercises, muscle building, aerobic programme planning, weight trainings etc.
Yoga Programme
Yoga on a one to one basis is tailored to your individual requirements including Hatha Yoga for balance, Yin Yoga for relaxing deep flexibility and fascia release or Active Yoga for circulation strength and alignment or a combination of these techniques. 
Celebrity Combination
Why not try the celebrity combination of a fitness and yoga programme.
A one hour personalised session is from £25 when taken at Steven's yoga studio or if you live within a 5 mile radius, Steven may  come to deliver the programme in you own home. 
Booking is essential at least 24 hours in advance of your session.
I have put together a selection of classes from my library of exercise videos I have created over the past few years.  Check out this special area developed for you.