Terms / Conditions and FAQs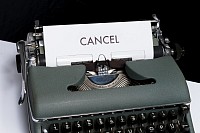 Cancellation Policy
A notice of cancellation is required for all personal training and classes.
Any cancellations within 24 hours of the usual time of your booked session will result in a £5 fee per person  for cancelled personal training sessions and a £2 fee per person for classes.
If you are unable to attend a personal training session,  we maybe able to offer  your session using a live video call. (Zoom / Skype / Facebook / Facetime
FAQ 
Some questions and answers regarding my training sessions.
Is my training  suitable for absolute beginners?
Yes! These sessions are not only incredibly safe but easily adaptable for all fitness levels. I will offer you the knowledge and tools that will deliver the best possible results. 
When will I see results?
From the first session! Long term results will vary on a few factors like staying committed, genetics and nutrition.
Will this tone me up rather than building muscle to look like a bodybuilder?
Absolutely! Nutrition plays an important role in which I will guide you on to ensure you either tone up or build bigger muscles.
What If only have time for one session per week with you?
We can condense this into one session per week to target all the muscles but its advisory to have an upper/lower body split due to the intensity and allowing more time to learn how to perform the exercises.
Where are these sessions held?
My private gym is in Minera LL113DT however, if you struggle to get here I can train you online via live video call.